3D Zip Set (Small, Med, Large or Set of 3)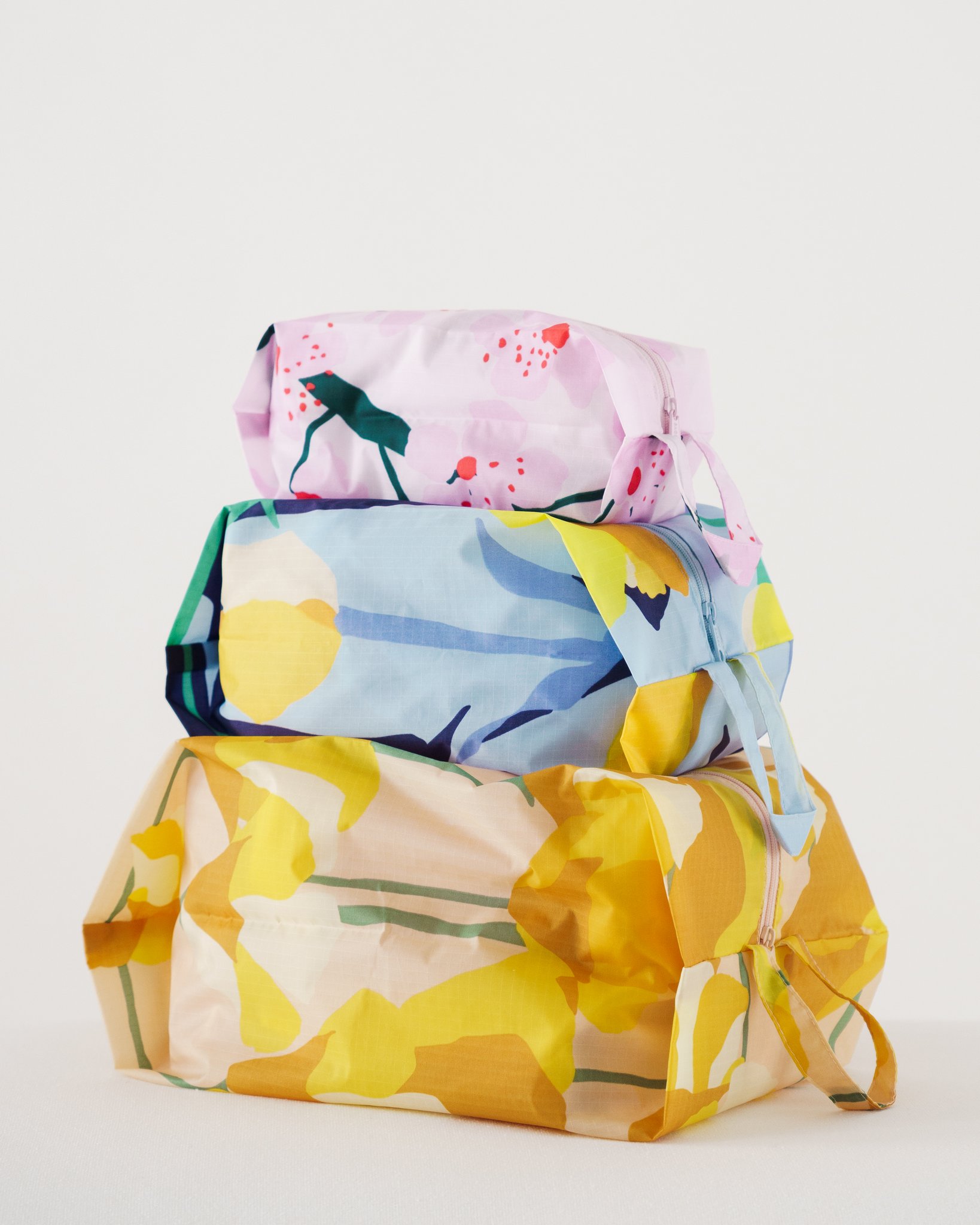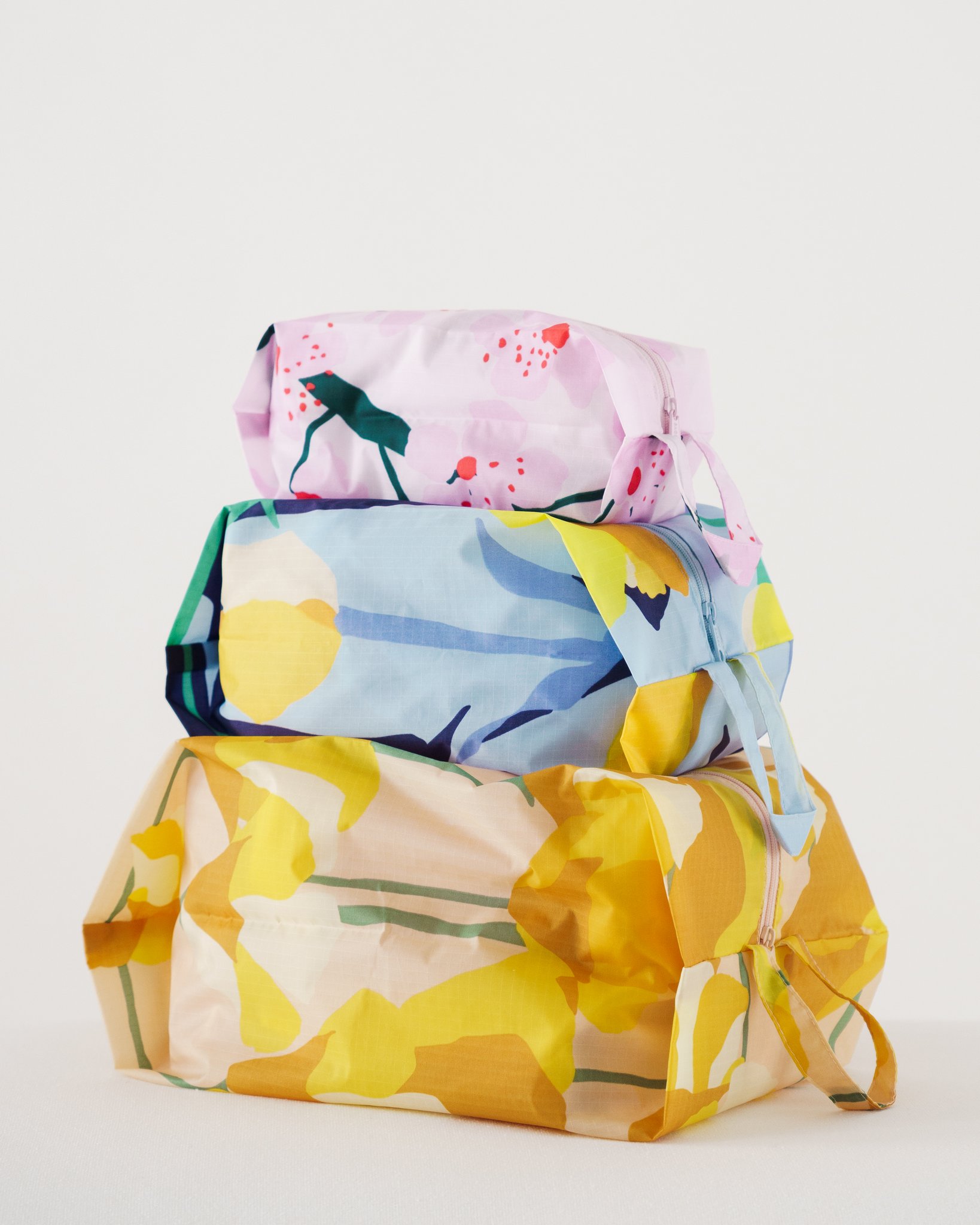 sale
3D Zip Set (Small, Med, Large or Set of 3)
Select Small, Medium, Large, or a set of 3 (s, m, l)
small print: cherry blossom
medium print: tulip
large print: poppy
A set of three zippered pouches for travel and organization, with loops for carrying and hanging on the go. Perfect for packing, organizing your bag, or home tidying.
Now made from 40% recycled nylon sourced from pre-consumer waste.
Three piece set contains one Large, one Medium, and one Small 3D Zip.

Large is 10 in. H x 7 in. W x 6.5 in. D when fully expanded.
Medium is 8.5 in. H x 5.1 in. W x 5 in. D when fully expanded.
Small is 7 in. H x 3.5 in. W x 3.5 in. D when fully expanded.

100% ripstop nylon (40% recycled). Machine washable.

Color: Spring Flowers